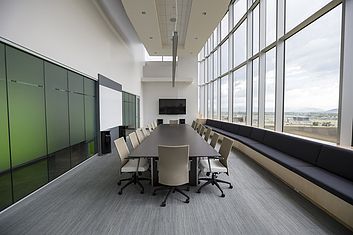 This is where video conferencing systems are ideal
Connect to the world either by connecting via your IP network allowing you to have meetings on large display screens – ideal for larger groups. However, with the newer cloud-based video conferencing solutions you can have pro-active meetings using smart mobile devices – ideal for meetings with your remote workers.
We supply, install, train and support a variation of all video conferencing platforms including Microsoft Teams, Zoom including meeting room bundle, Lifesize, Polycom, Blue Jeans.
Connect face to face with colleagues and customers regardless of the location
Reduce the cost and hassle of travel
Share documents and applications In real time
Reduce your carbon emissions
Contact us for further information
We'd love to hear from you