Many companies had marked today – September 1st – as the day when their employees would return in large numbers to the workplace after nearly a year and a half of remote work. However, the continuing presence of the Coronavirus and its deadly variants has forced many employers to keep their existing protocols in place.
A recent study showed that 90% of employers want to introduce some form of remote work once the pandemic is over, but for now, there are very few large companies that have adopted a 100% flexible model (meaning that employees may choose where they work).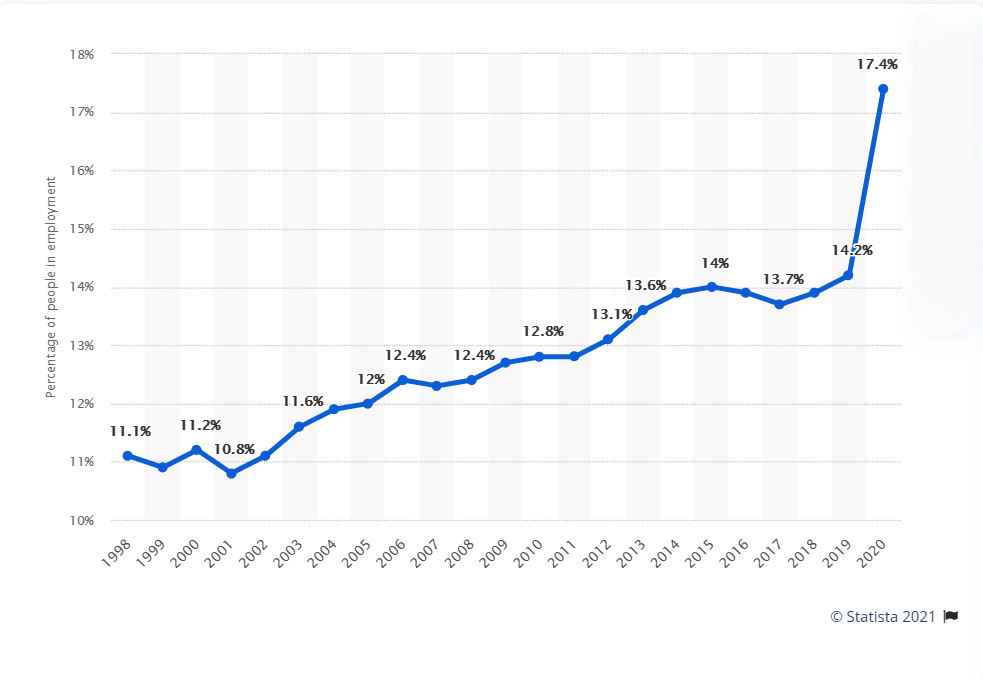 The percentage of people who mainly work from home in the United Kingdom reached 17.4 percent in 2020, compared with 14.2 percent in the previous year.
Since 1998 the number that regularly work from home in the UK increased by 2.73 million to reach 5.6 million last year.
Flexible working arrangements are becoming increasingly popular with workers, with economic, social, and especially technological trends encouraging this development to continue.
It's certainly something we at Tech Gloves see continuing, and we were actually ahead of the curve with many solutions already in place to facilitate SECURE, remote working. Solutions that have seen a considerable increase in interest from employers over the past year and a half.
"Working from home means finding out which meetings could've been emails after all" – Anon
Talk to us about a FREE TRIAL period and a FREE TECH CHECK today and let us manage IT for you.
Find more about the services available here and be sure to subscribe to our YouTube channel for more tips, tricks and explainers.